TLHR March 15 Fri Sen Mark Begich opposing Frankenfish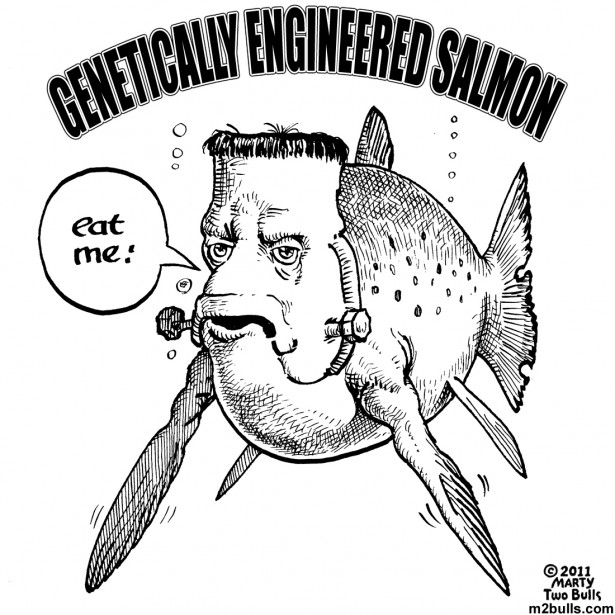 Here's my favorite quote from a politician so far this year. It comes from Alaska Senator Mark Begich in his address to the Alaska Legislature earlier this month.
He's telling legislators that he was able to extend the deadline for comments on Frankenfish and is gaining the support of others in Washington to oppose the genetically modified fish that poses such a danger to Alaska's native salmon and the Alaska fishing industry.
Sen. Mark Begich's comment: 
The company that's producing it doesn't like the name Frankenfish (laughter in background)…We do.
Begich went on to explain the importance of stopping Frankenfish and to thank the legislature for passing a resolution opposing genetically modified fish.
Sen. Mark Begich's comments:
Seafood is another vital industry for Alaska. We lead the nation in sustainable management of our wild fisheries and account for over half of the seafood produced in the United States. To protect that industry, I will continue to fight, and we as a delegation are unified on this against the genetically engineered salmon, otherwise called "Frankenfish" which is a threat to our environments and markets of wild salmon.
I introduced legislation to ban its sale, require more data on the impacts caused by their escapes, and at a minimum—at a minimum—be labeled in the marketplace.
When the FDA recently took the next step in approval of Frankenfish, I led the effort to extend the public comment period and am now recruiting other senators to join me in opposing this approval.
I thank the Alaska Legislature and the leadership of Representative Gara and Tarr [Anchorage Democrats Wes Gara and Rep. Geran Tarr] for joining in this effort, this fight in recent passage of your resolution opposing Frankenfish [HJR5]. (Claps from audience, legislators.)
Alaska Senator Mark Begich speaking before a joint session of the Alaska Legislature.
We have more on the Frankenfish issue as well as links to other sources of information on our website LegHead.com. That's leg as in legislature, head as in let's all get smarter about the things that affect us.
Resources:
AlaskaFishRadio.com  Laine Welch has long followed the problems associated with genetically modified fish and the threat they pose to Alaska's commercial fishing industry.
Related Articles on the Web:
Food & Water Watch. Stop Frankenfish.
Washington Times (Washington State) article includes background and timeline for approval.
Women's Health. The scary way foods are modified.
Rodale Press. The fishy risk the FDA is taking with your health. Rodale Press has been the Go To Source for healthy living and back-to-basics in terms of food and life since the '60s.
Cornucopia Institute Action Alert. The comment deadline extended to April 26th.